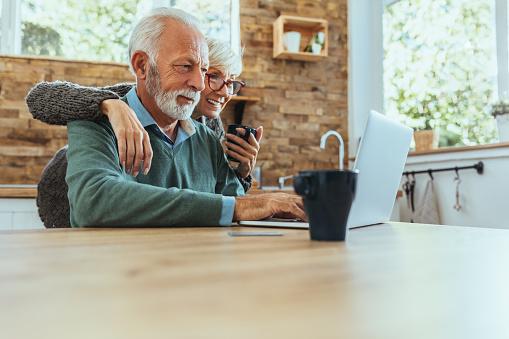 Right-Size with a Reverse Mortgage.

Many seniors want to Down-size or Right-Size to be closer to children and grandchildren.
There's a program called Reverse Mortgage for Purchase that enables seniors to purchase a new home and do a reverse mortgage at the same time, which saves a lot of time and money.
I have included the following information:
A Guide For Home Buyers that will give you the highlights of the program
A sheet with 5 examples showing the following information:

Age of borrower
Purchase Price of Home
Money Available From The Program
Money Needed to Bring to The Closing to Complete The Purchase
Every month I email several articles or pieces of information about Reverse Mortgages to approximately 475 senior homeowners that I have met over the past fifteen (15) years. This is my way to keep in touch, and when these senior homeowners decide they are ready to set up a Reverse Mortgage, they will have my contact information to call or email me to help them set up their Reverse Mortgage.
As a Reverse Mortgage Specialist, I have an opportunity to be a problem solver. I help senior homeowners achieve their dreams, improve their Quality of Life, give them Peace of Mind, solve troubling financial concerns, save their homes from possible foreclosure, help settle bankruptcy issues, and even bring families back together again. It's a wonderful way for me to spend each and every day working with senior homeowners and their families.
I find great satisfaction in helping my clients, and the other approximately 475 senior homeowners that my emails go to, address their retirement concerns. I enjoy showing them how they can use a reverse mortgage as a viable retirement planning tool that helps senior homeowners supplement their funds for longevity.
If I have not already met with you at your home, I would like to come and have what I call a Get Acquainted Information Meeting to talk about how a Reverse Mortgage could possibly Improve Your Quality of Life and give you Peace of Mind.
I want to be sure that I answer all of your questions and those of any other members of your family. and that everyone understands how the Reverse Mortgage program works and benefits senior homeowners.
This will also give you and any other members of your family an opportunity to see if you would ever want a gray haired man who is 81 years old set up a Reverse Mortgage for you??? When you see me in person, you will think I'm about 65 to 70 years old!!!
Please call or email me any questions you have about the attached information or Reverse Mortgages in general.
Please check out my very informative website: www.reversemortgages62.com
Note #1: I just made a new video that shows how I conduct my reverse mortgage business, and I've added it to my website. Please take a look, you'll be able to see what a handsome old man I am!!!
Note #2: I've also attached a copy of my Reverse Mortgage Flyer. After you review it, please forward it to any seniors in your family, your church, your circle of friends that you think I could help with my reverse mortgage services.
Note #3: Read these 18 Misconceptions About Reverse Mortgages. After each Misconception I tell you what the Truth is.
A Regular or Jumbo Reverse Mortgage will improve your Quality of Life & give you Peace of Mind.?
They are not just Mortgages, they are Reverse Mortgages!?